Author of:
Beer Lover's Chicago, via Globe Pequot Press
"The Beer Lover's Guide to Chicago features Chicagoland's breweries, brewpubs and beer bars geared toward hop heads looking to seek out the best beers—from bitter seasonal IPAs to rich, dark stouts. The book also features beer recipes for home brewers, regional food recipes that incorporate beer, suggested regional food and beer pairings, and walkable pub crawl itineraries for craft beer-centric towns and cities."
Selected Print Pieces:
"For The Love of Beer" Chicago Magazine (cover story), September 2013
"A Foodie Road Trip on Route 64," Chicago Magazine, March 2012
"Amateur Chef Tackles Bouillabaise," Chicago Magazine, May 2011
"The Lutefisk's Mysterious Allure," Chicago Magazine, February 2011
"Brewin' It In the Burbs," Chicago Magazine, August 2010
"Junk Food: Cheap Tastes Of Chicago Chefs," Chicago Magazine, January 2009
~~~
"Trending: Poutine," Time Out Chicago, January 2010
"Eat Out: Grown-Up Ramen," Time Out Chicago May 2009 Page 1, Page 2 (.pdf)
"Interview: Matt Erpenbach," Chicago Sun-Times, 2008 Hi-Res, Lo-Res (.jpg)
"Interview: Graham Elliot Bowles,"  Chicago Sun-Times, 2008 Hi-Res, Lo-Res (.jpg)
~~~

Creator, writer, reporter and editor covering the craft brewing scene around Chicago and throughout the Midwest.
"Drink This Now": An Ongoing Look at Midwestern Craft Beer for Time Out Chicago 
Highlights include:
Chicago's Brew Future: New Breweries on the Horizon
Drink This Now: Midwest Radlers
14 Breweries to fill your growlers in Chicago
Milwaukee Brewing Company's Sasquash Porter
Church Street Itascafest Marzen
Goose Island Halia
Great Lakes Brewing Company's Christmas Ale
Begyle's Christmas Ale
Saugatuck Brewing's Neapolitan Milk Stout
4 Paws Brewing's Fawn Blonde
WGN-TV Appearance: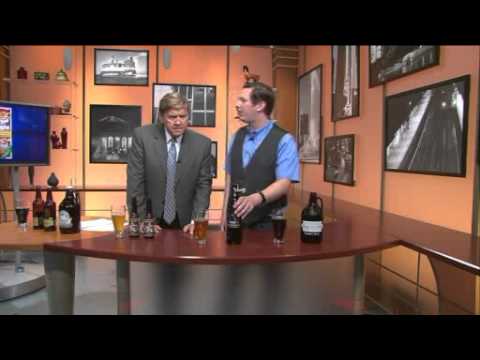 The Chicagoist Podcast Series: All podcasts located here.
The Chicagoist Interviews: